We all know that there is no doubt that call or call recordings are the key elements of the success of the business. But here is the guide about it that How call OR call recordings enhance your sales volume?
Usually, many companies record calls just to vouch for the degree of excellence of their services regarding customer support. This will help them to increase their quality and efficiency eventually resulting in more loyal customers and trusting wining products or services.
Call OR Call Recordings Enhance Your Sales Volume
We clearly know that call or call recording will enhance your sales volume in B2C (Business to customer) or even in B2B (Business to Business). The benefits you enjoy of this best customer success software will be the following;
Locate Points of Consideration
Record and Review
Training and Development
Evades Disputes
Controlling and Monitoring
Follow-Ups
Tracking your Cheerful Customers
Let us explain these benefits to you;
Read here : Which of The Following Techniques to Determine Sales Patterns?
1- Locate Points of Consideration
The main purpose of the call recording is to observe the conversation between the employee and your customer to know the demand and taste of the customer.
This will help the business enterprises to improve their deficiency and better customer support by providing the customer the exact product as to his demand or need. Even though you can get loyal customers by providing them ethical customer service and listening to their views.
2- Record and Review
The other benefit is having a record for company purposes and this will help them to develop new strategies for new time periods and projects of better sales and hunting customers that used to visit you frequently.
After having call records, if there is any misunderstanding or misleading you can listen to the conversation and clear your confusion making you deliver a more effective product or service to win customer trust resulting in having a happy customer.
3- Training and Development
Call recordings furnish many key points to business enterprises enabling them to learn from the behaviors of the customers. This will be helpful to train their employees for the best customer support and customer service. This training will help staff to tackle customers in an impressive way.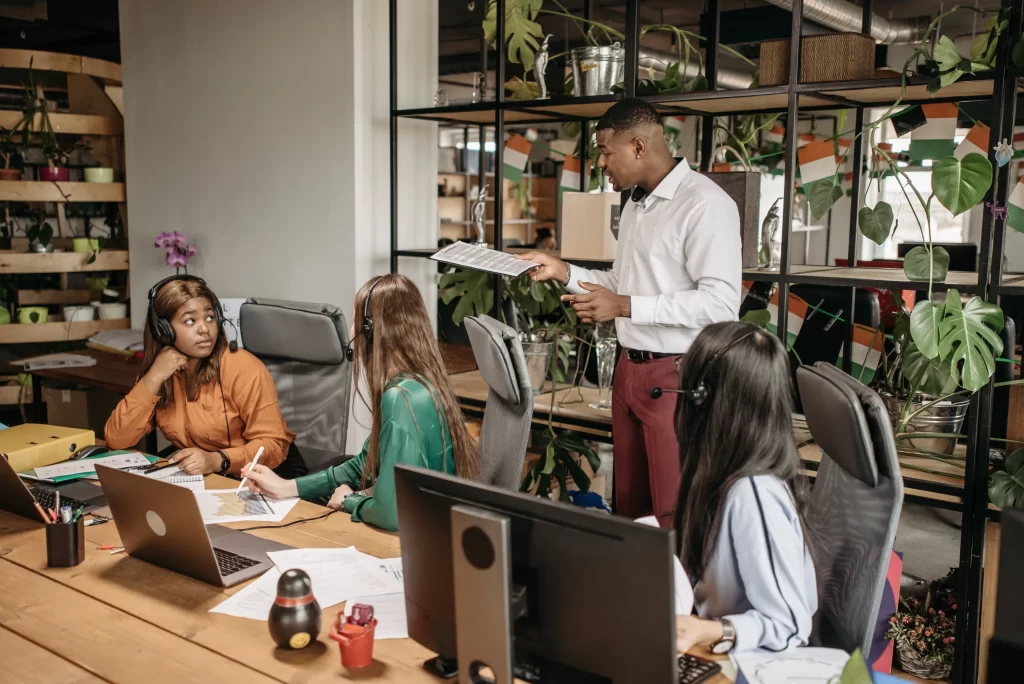 Call recordings in B2B or in any selling business will develop the skill of customer dealing in the future. This will be an attractive point for customers that they got their wants.
Read here : What is Office Technology and Management (OTM)?
4- Evades Disputes
The call recording software helps you to have a managed record. Sometimes disputes arise due to misunderstandings leading to losing trust but no worries, if you have call recordings you can easily solve the dispute.
5- Controlling and Monitoring
This will help you to have control over the customer service and activity of staff regarding dealings with your customers. This is the ultimate benefit of having call recordings is to have an insight into the conversation between your employee and the customer.
This will also assist you to track the employee's behavior towards his work or checking whether he is sharing the company's private information or not.
6- Follow-Ups
Most deals the board programming have a choice of denoting a lead as one that needs a subsequent call.
However, what is deficient with regards here is a piece of adequate information or recording as a feeder for the following individual who will settle on the subsequent decision. This disturbs the individual on the opposite end and may bring about a no-deal.
Read here : Why Does The Adoption Of New Technology Tend to Increase The Supply?
7- Tracking Your Cheerful Customers
When clients are attached to the item or administration given or even the data given by the salesman, they express their appreciation. This can be truly useful to distinguish the blissful clients, and later on to contact them for consent to distribute their input as a tribute on your site.
This software will assist you to have a good link with your customers and these customers will ultimately visit you again and again. These call records play a key role in correct and effective decision-making at the top level of management.
Respect your customer and provide them quality support with a quality product but this will happen if you use the call recordings.
Read here : Which Technologies Combine to Make Data a Critical Organizational Asset?