Does your phone often change networks? Or do you have any immediate plans to visit abroad? If so, you need to be aware of a practice known as data roaming.
When you connect to the Internet through data roaming, your mobile device connects to a network that is not owned or operated by your Internet service provider.
If you're not cautious, your roaming fees may pile up rapidly, particularly because you can be using your mobile data without realizing it.
Normally, data roaming agreements exist across different networks and cell phone providers like T-mobile, AT&T, or Verizon.
These agreements provide an assurance that you will be protected in any locations where your carrier's coverage does not extend.
Your phone will now be linked to a new network that may be utilized instead of the home network service. Of course, your membership plan also has an impact on this.
What Is The Process Of Data Roaming?
Data roaming is controlled by the network of your carrier. They must make this service available for you.
Your phone will automatically look for and connect to a new network if you find yourself outside of the range of your wireless carrier.
You don't need to take any action. Your phone will choose a network based on the location you are in. Also, when you go overseas, your phone will automatically connect to that nation's network.
A foreign network will identify your home nation and home network provider when it discovers that you are linked to it.
You won't be able to make calls, send texts, or access the internet unless your home network and the foreign network have a roaming agreement.
Nonetheless, rest assured that such agreements are already in place with the majority of the main networks in the globe.
Yet, several network providers use various technologies. GSM and CDMA are both used by some. As a result, not all networks are able to provide enough roaming coverage.
Common technologies are used by 4G LTE and the upcoming 5G networks, however previous 2G and 3G technologies operate differently.
These outdated networks are still in use in many parts of the United States and the rest of the globe, so your device must be compatible with them as well.
However, the majority of current iPhones and Android smartphones support the majority of network protocols, so unless you have a really outdated mobile phone, you shouldn't worry.
Recommended: How To Turn Off Low Data Mode? 5 Easy Steps
What Sets Domestic Data Roaming Different From Foreign Data Roaming?
Domestic data roaming is the use of your mobile device inside the borders of your own nation but beyond the service area of your network provider.
Your phone will then join a separate home network in that situation.
You may need to sign up for one of the premium plans to make use of this system without being overcharged.
However, several carrier networks collaborate to guarantee that you have access to data wherever you go in your nation.
When your mobile device connects to a foreign (non-domestic) network, this is known as international roaming. When you visit another country, this will occur.
You may use your smartphone outside of your native country thanks to international roaming agreements between several carriers.
You should be aware that using foreign data roaming will incur extra fees, which you may see on your next phone bill.
These fees may mount up rapidly, and you can spend a significant sum of money without ever realizing it. You may thus disable roaming, halt the service, or activate low data mode.
Check the cost of data roaming twice anytime you are planning a trip. By doing this, you can prevent unforeseen fees.
Recommended: What Is Data Roaming On iPhone? How To Disable It? Easy Steps
Do You Want To Utilize Data Roaming?
Adjusting data roaming is simple. You may opt-out and turn off your roaming if you don't want to pay the exorbitant data roaming costs.
Nonetheless, you can get into circumstances when using your phone is necessary. Be sure to get familiar with the easy access and activation methods for data roaming on your smartphone.
By turning off data roaming, you may avoid paying hefty phone costs. With a little care, though, you can also leave it on. Use caution while using your mobile data and avoid downloading and streaming.
Furthermore, you need to configure your smartphone so that it never downloads updates unless it is linked to a Wi-Fi network.
This implies that system and app upgrades on your mobile device won't require mobile data.
Data Roaming Is It Safe?
Data roaming is generally safe. But, you should be aware of any limitations your home carrier may have set up to prevent you from using too much data.
Also, you should constantly familiarise yourself with the privacy regulations of the country you are visiting. There are higher or weaker protection regulations in several nations.
This indicates that some governments may gather and preserve your personal data. Your digital privacy is something you should constantly be worried about.
Recommended: How To Stop Sharing Location Without Them Knowing? 5 Best Methods
Roaming Data Can Be Expensive
The cost of data roaming varies by the cellular network provider and data use. To learn more about the roaming charges, speak with your service provider.
If you reside in a member state of the European Union, you should be aware that the "roam like at home" regulation now applies when you travel inside the EU.
This implies that using mobile data or making calls while within the EU is free of extra fees.
The "roam like at home" feature is controlled by procedures that stop mobile carrier customers from misusing it.
Mobile network providers often place a cap on the amount of mobile data you may use when traveling and impose extra fees for any excess use.
Activating Data Roaming
Turning off roaming is the best option if you want to avoid paying for it.
How To Disable Data Roaming On iPhone?
On your iOS device, follow these instructions:
Access the settings of the phone.
Click on Mobile Data.
Access Mobile Data Settings.
Turn off data roaming.
How To Disable Data Roaming On Android?
If you use Android, do the following actions:
Access Settings.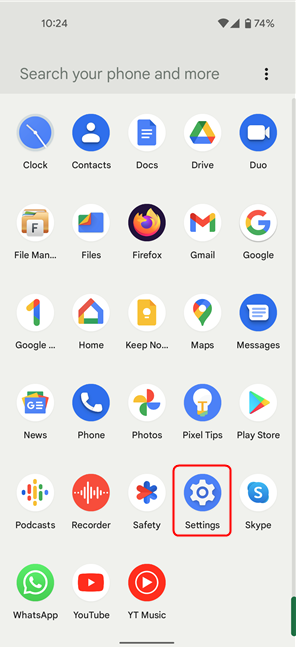 Choose Connections.
Navigate to Mobile Networks.
Turn off data roaming.
You may also activate Airplane mode on your phone. All network connections, including Bluetooth and Wi-Fi, will be disabled as a result.
If necessary, you may quickly enable Wi-Fi by going to the Fast Settings menu.
With some data plans, many cell carriers have set up travel passes or free overseas coverage.
For instance, customers of Verizon or AT&T may purchase TravelPass for as little as $10 and have free coverage in 210 different countries.
Users of T-Magenta Mobile's Max data plan get unlimited texting and internet in more than 210 countries, but voice calls will cost extra.
These proposed roaming services can completely alter your life away from home.
Recommended: Why Won't My Snapchat Open, How To Fix? 10 Easy Fixes
Use Data Roaming Carefully
Verify your phone's data roaming settings before utilizing your mobile data anyplace. Some phones may automatically activate it when necessary, which might result in a huge charge at the end of the month.
So be careful how much mobile data you use since it might become pricey!
FAQ's
The following are the most common questions about data roaming:
What Takes Place If I Disable Data Roaming?
You won't be charged roaming costs if you disable data roaming, but you won't be able to use your phone's data, talk, or text while you are outside of your carrier's mobile network.
Should An iPhone Have Data Roaming Turned On OR Off?
Data roaming should be turned "on" if you want to continue receiving mobile phone service even when you are outside of the coverage area of your cell carrier.
But, you may set data roaming to "off" if you wish to avoid paying costs and are conscious of the potential consequences of losing connection.
What Happens When Data Roaming Is Enabled?
When you enable data roaming, your phone is allowed to connect to the mobile networks of other carriers while you are abroad and charges you for the convenience.
You may thus continue to text, phone, and use mobile data without losing connection.
Nevertheless, you could incur some additional costs for your calls, texts, and data consumption when roaming depending on your location and the specifics of your plan.
What Takes Place If I Disable Data Roaming On My iPhone?
Your iPhone won't be able to connect to the mobile networks of other carriers if data roaming is off.
Alternatively, if you're outside of your provider's service area, you'll need to utilize WiFi to use your iPhone; if you're abroad, you may purchase or rent a local SIM card.
If I Use WiFi, Will I Be Charged For Roaming?
Even if data roaming is disabled, you should be able to use WiFi to browse the internet, make calls, and send messages if your phone is configured for WiFi calling and messaging.
How Much Is The Cost Of Roaming Data?
The costs for calls and texts vary from a few cents per minute to $2.99 per minute, or more than $2.00 per megabyte of data, depending on your phone service provider and package.
Before you begin using data roaming, make sure you are aware of the expenses associated with your phone use.
Do Incoming Calls Incur A Roaming Fee?
You do pay roaming fees for both incoming and outgoing calls. The roaming fees are the same either way since you are utilizing another carrier's mobile network.
How Can I Prevent Paying For Data Roaming?
Choose an overseas roaming package that offers you a reasonable selection of mobile use options when you're on the road. Use WiFi whenever you can.
Turn roaming "off" if you're determined to avoid paying roaming fees. (And save data roaming for urgent situations.)
Does The Airplane Mode Eliminate Roaming Fees?
Using your smartphone in Airplane mode will also assist you to avoid paying roaming fees since it disables cellular data and allows you to utilize WiFi instead.
However keep in mind that unless you're connected to the Internet and have WiFi calling enabled, you won't be able to receive calls or messages.
If I Take A Long-Distance Call, Will I Be Charged?
Depending on your mobile service provider and plan, you could or might not be charged for a long-distance call.
Even if the call is long distance or from another country, you shouldn't be charged for answering it if your data roaming package includes unlimited calls.
Nevertheless, if you're paying per minute for phone calls while traveling, be ready to pay a cost each time you speak on the phone—even if you didn't call beforehand.
Last Words
We hope you got the answer to your question about Data Roaming, and we hope that this information will be useful for you.
If you really enjoy the article, don't forget to share Multiplextimes.com with your friends. Thanks!