Turn Off Low Data Mode: With your iPhone, have you noticed that your online sites load more slowly than usual? The software must always be updated manually, right? Disabling Low Data Mode could be beneficial.
The concept is that you can have this feature turned on for either the WiFi or Mobile Data and that you can do this in order to disable it (on the latest iOS 15.6 version).
In iOS 13, Apple introduced the "Low Data Mode," which benefited consumers in a number of ways.
The first and most important factor was the reduced cellular and WiFi data use, which allowed customers to save their limited metered data.
When activated, it disables automated updates, limits most applications' ability to refresh in the background, and changes the network to a slower spectrum. This in turn enabled users to save data and energy.
You may wish to disable the feature on your iPhone in the modern day when data is becoming cheaper every day and unlimited internet plans are available everywhere.
I have no doubt that you will quickly figure out how to turn off low data mode on your iPhone if you have been using one since Steve Jobs first made them available for purchase.
How To Turn Off Low Data Mode?
Turn Off Low Data Mode On iPhone
Turn Off Low Data Mode On WiFi
How To Turn Off Low Data Mode On iPhone?
Turn off the Mobile Data and Cellular Data Low Data Modes on iPhone;
On your iOS device's home screen, press the settings button to start.
From the settings menu, hit the "Mobile Data" option.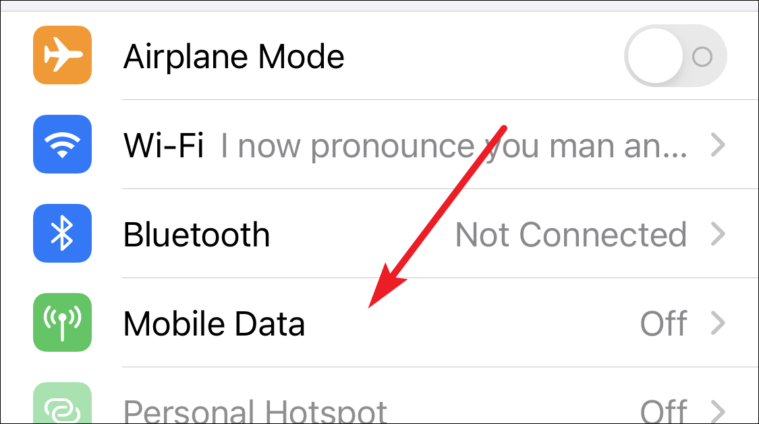 Next, choose the "Mobile Data Settings" button, which is just under the "Mobile Data" option.
To turn off the "Low Data Mode" on your iOS device, touch the toggle switch one last time.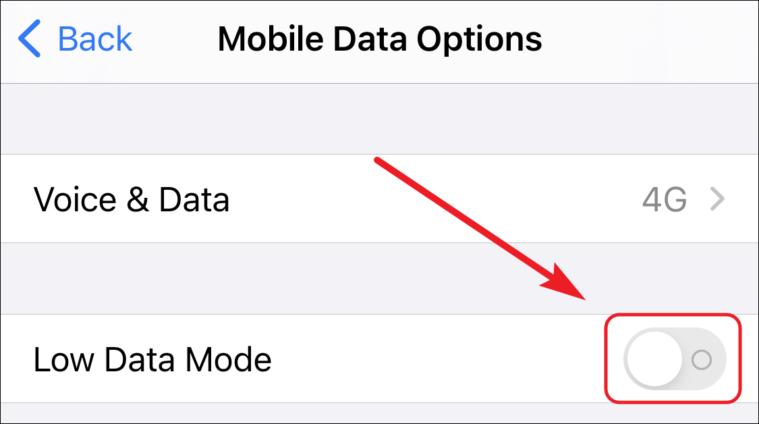 Recommended: What Is Data Roaming On iPhone? How To Disable It? Easy Steps
How To Turn Off Mobile Data Mode On WiFi?
Similar to disabling "Mobile Data" mode, disabling "Low Data Mode" for WiFi is simple.
Start by tapping the "Settings" app on your device's home screen.
After that, choose "Wi-Fi" from the settings menu.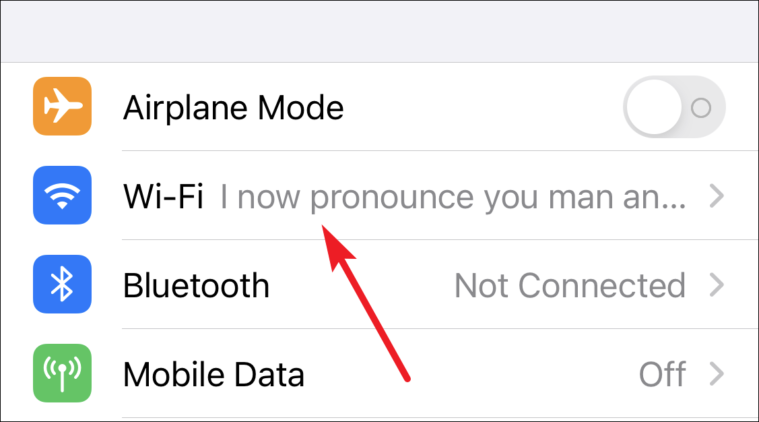 Next, choose the Information I icon located at the far right menu item.
Next, hit the toggle button to disable Wi-"Low Fi's Data Mode."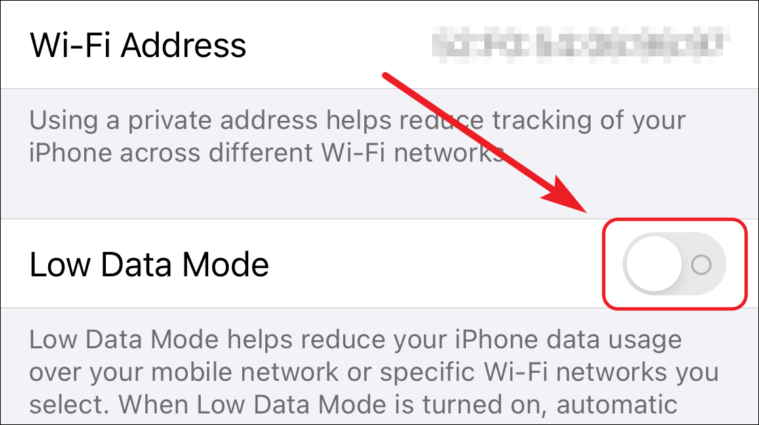 You wouldn't need to manually download the updates for the applications that are installed on your iOS device after the data mode has been reset to normal.
Also, you could find that your online sites load more quickly than before.
Recommended: How To Stop Sharing Location Without Them Knowing? 5 Best Methods
Should You Keep Turn Off Low Data Mode?
Since the Low Data Mode was created to meet the demands of those with very restricted Internet plans, background applications use much fewer data, and the streaming of material is done at a lesser quality.
While Apple has outlined a list of what Low Data Mode truly does, there is a little more to it:
Stops Background App Refresh, which prevents some apps from using your Internet data to update their content even when they aren't being used.
For example, you'll get the latest news, but the less rosy side is that the apps will also collect data and send it back to the home servers.
Both automatic backups and updates are disabled, which speaks for itself because it prevents apps from updating their firmware (this includes iCloud Photos),
If an app isn't being used, it may cease consuming data.
If you stream movies, the quality will be decreased; this is the most significant change since I don't like watching YouTube videos at 360p, but it is what it is.
The goal is to use as little data as possible, and this strategy works rather well if your supplier only provides limited services at a premium price.
Indeed, over time things have improved, but mobile data plans are still excessively pricey for what they provide.
But what about WiFi? Should you turn off Low Data Mode when using a private network, and is there any advantage to doing so?
Recommended: How To Turn Off Sensitive Content On Twitter, 2023? iPhone/Android
Why Would You Turn On WiFi?
Although using the Low Data Mode on your home network doesn't really make sense, there are certain situations when it does.
I know we are used to thinking of WiFi as having a robust Internet connection and a fast throughput.
For instance, if you have a bandwidth restriction for your devices or are utilizing mobile tethering (usually done using QoS from within the router GUI).
Also, the results of using this option are essentially the same as those of using Mobile Data (streaming at a lower quality and blocking Internet access to background and non-active apps).
In this manner, the data won't be squandered on background programs and you can still get the material that you want and need.
It should go without saying that you should turn off Low Data Mode on your iPhone (and any other mobile device) if you have unfettered access to the WiFi Internet.
The good news is that you can do this on specific WiFi networks; it's not a global option.
Last Word
We hope you got the answer to your question (How To Turn Off Low Data Mode?), and we hope that this article helps you to solve your problem.
If you really enjoy the article, don't forget to share Multiplextimes.com with your friends. Thanks!